Personal Protective Equipment (PPE) and Workwear specialist, Supertouch, has announced a strategic wholesale distribution partnership with Diadora Utility – leaders in high-quality safety shoes for everyday work.
The brand new collaboration means Supertouch will hold UK stock for core Diadora Utility lines, for immediate availability – with additional options available on a two-week lead time. The move significantly strengthens Supertouch's footwear offering, which aims to address the diverse needs of workforces across Great Britain and Ireland.
The Diadora Utility range currently includes water-resistant, lightweight, highly breathable, and fully eco-safety shoes that are suitable for both male and female workers, across the nation's core industrial sectors. Incorporating a variety of technologies, such as Vibram Litebase, BSAF D-Light midsole cushioning, and K-Sole penetration resistance, the entire collection has been designed and manufactured to optimise comfort, mobility, and protection.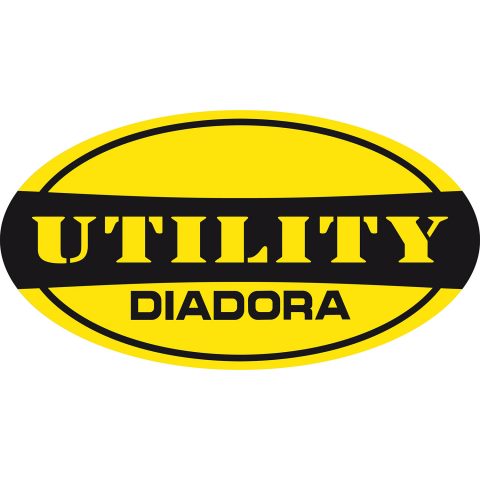 Fast becoming a specialist footwear destination, Supertouch has also recently partnered with safety shoe specialist, Cofra. The relationship will see Supertouch stocking a core range of Cofra's best-sellers in the UK, with the potential to expand that offering. The footwear selection uses technology such as Gore-Tex, a waterproof yet breathable fabric, to counter the impact of the UK's unpredictable climate.
Furthermore, Supertouch has also expanded its range of safety shoes, which are tailored to the food industry. This includes a blue variant of the popular Food-X PU Pro S4 Wellington and the Agri Non-Safety Wellington. These are made from PU rather than PVC, making them 23% lighter, more durable, and better at providing insulation from cold work environments.
Khurram Akhtar, Director of Products at Supertouch, commented: "In potentially hazardous operating environments, effective foot protection is crucial to mitigating risks and safeguarding employees. Supertouch is therefore aiming to build on its existing offering to give customers the very best choice when it comes to sourcing safety footwear. By expanding our own range of footwear and striking new partnerships with well-established high-quality suppliers, we are confident in achieving this ambition.
"The new partnership with Diadora Utility, which is a brand that provides unprecedented levels of comfort and quality in safety footwear, is central to positioning Supertouch as an industry-leading footwear specialist. For that reason, this is an especially exciting partnership for us - and while it will be mutually beneficial for both businesses, the alliance between the two brands will ultimately be of the greatest advantage to our customers."
Hicham Madouar, Head of Sales Western Europe at Diadora Utility also told us: "We are delighted to welcome Supertouch as our Diadora Utility partner in the UK. Supertouch will enable our high-quality Diadora Utility safety footwear and workwear products to be supplied easily and quickly to distributors and end users in the UK. More safety footwear and workwear users will be able to experience the exceptional comfort, technology, and durability Diadora Utility provides, and we look forward to working together with Supertouch over the coming years."
For more information, please visit www.supertouch.com.